Today I was doing some writing when my gaze wandered over to my calendar.
It has an image of a cupcake for the month of February, along with a Walt Whitman quote that reads: "I dote on myself: there is that lot of me and all so luscious."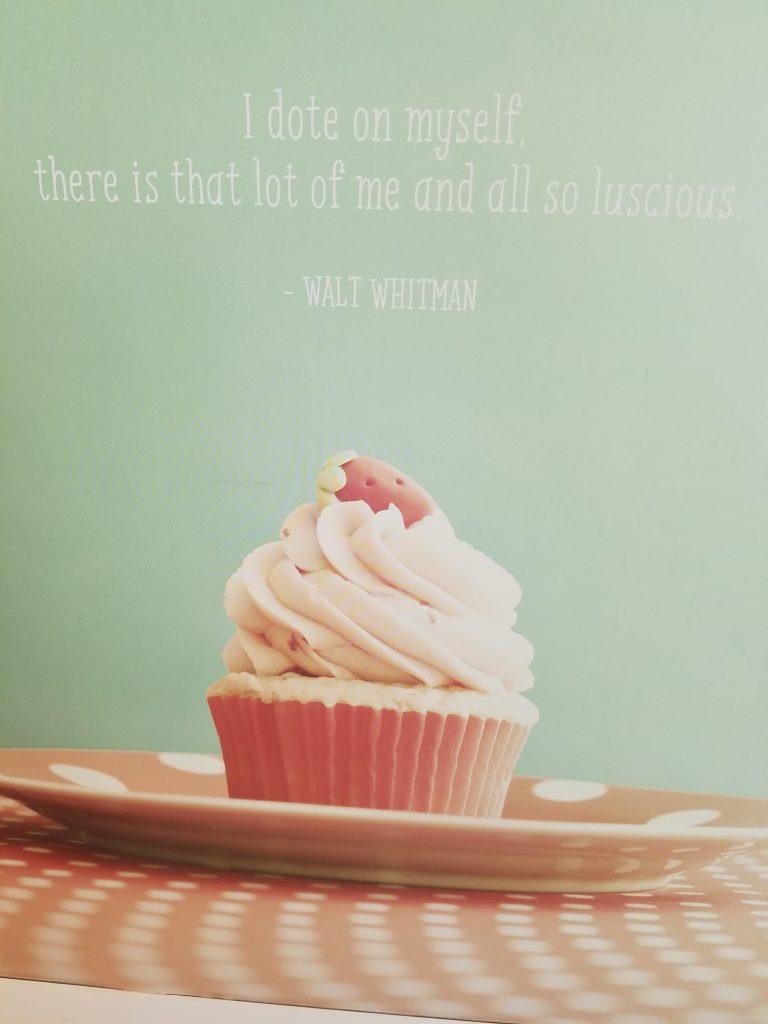 I remember standing in Barnes & Noble, previewing all the images on the back of the calendar… and this cupcake ALMOST made me not purchase this particular calendar.
Being well-informed that sugar is a poison, I find the above picture NOT beautiful. I find it to be ugly. I own that.
I'm not fond of the brain fog, fat, or general chaos that comes from eating a pile of sugar (see Shane's motto: if it tastes sweet, spit it out). Sugar slows down my dancing. People who eat sugar get agitated and are more likely to commit crimes. Kids who eat too much sugar are a nightmare to be around. Adults who eat sugar carry more weight than they need to, and subject others to their subsequent mood swings. Who needs sugar?
In typical fashion, I allowed my free-writing to morph into a rant.
"What do I really want to say right now?" I asked myself. (BTW, this is a key question to ask in anti-marketing).
The following is what came out of my writing. I HAD to turn this into an anti-inspirational quote: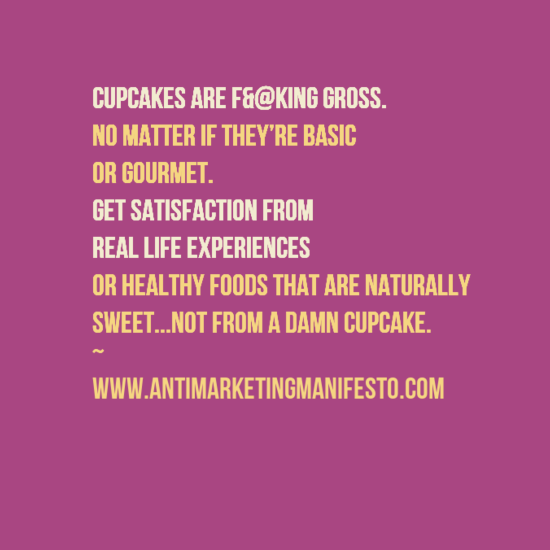 Bold, but it's the exact language I was thinking!
I'm all for being luscious…but not in the form of pummeling one's body with sugar. I think it's better to have rich, sweet life EXPERIENCES.
My quote may seem offensive to some, but it may also ring true to others. In Anti-Marketing, you focus on communicating to those who "get it."
Pick the poison you reject, and call it out! That's anti-marketing.
In a way, my calendar is marketing a cupcake. Some designer thought it would be a good idea to pair that image with the Walt Whitman quote, as if the way to cherish oneself is to eat food with no nutritional value.
I reject that idea.
(But someone with less willpower might find themselves automatically gravitating towards the nearest package of cupcakes…that's why I say "fuck marketing.")
Eating any high-sugar item does not feel "luscious" to me; it feels like betraying my body and brain with a poisonous substance it doesn't need. (The same goes for ANY toxic substance… drugs, alcohol, shallow Facebook friendships, negative news, fear, etc.).
Nobody needs those false sources of nourishment. Indulging in them is NOT self-love.
I reject dessert shops, bakeries, store-bought cupcakes, and any other "products" that enable and encourage people to avoid real life experiences, while not being their best selves. I reject the businesses that market such products.
Low-sugar organic versions are OK (like HNINA's organic chocolates). Foods that are naturally sweet are perfectly OK.
Life is only truly luscious when you can walk away from the things that poison you) — and instead, choose to engage in meaningful, delicious experiences that bring out your best.
Oh yea…and here's my revised calendar: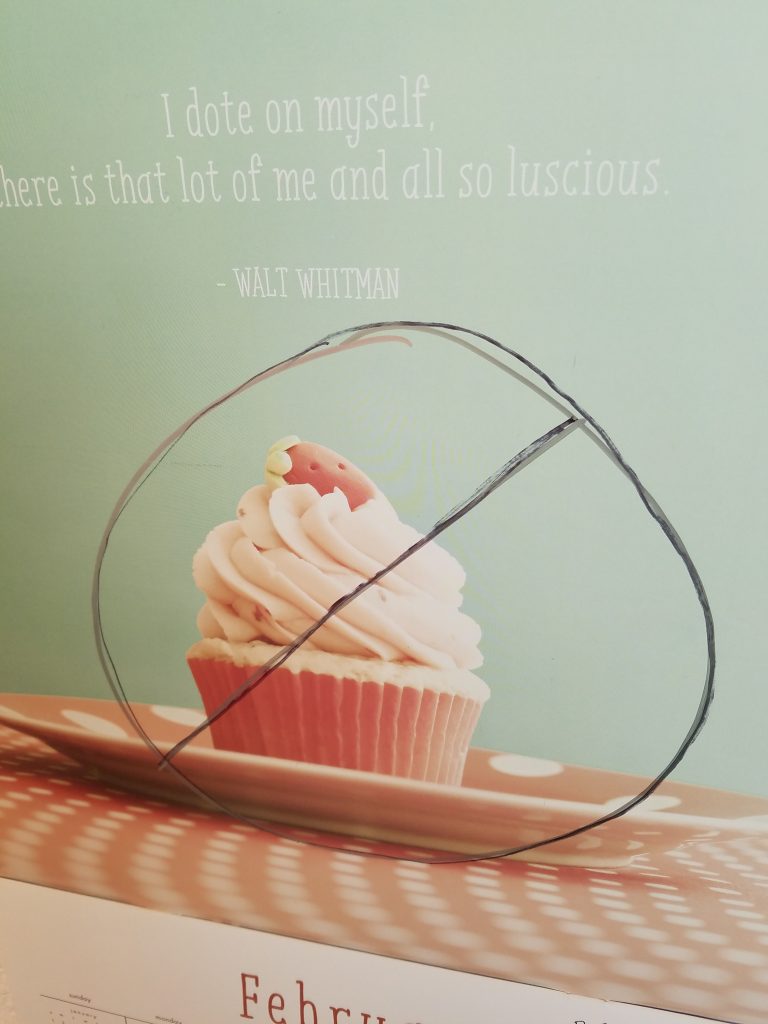 P.S. Want to turn $400 into $4000? Take my $400 challenge.