Sometimes sitting there, I'm thinking, "WTF do I write today?" Sometimes there's a 100 ideas sitting there, waiting to be sculpted and shaped into something readable…other days, there's nada.
I guess today I'll write about this amazing guy I met recently. (And I'll share how it relates to business.)
Some of you reading this have been subscribed to my newsletter for years…and you know I've had some shitty dating experiences. (All traces of them deleted off my blog!…haha)
Good news is, my dating life has completely transformed and done a 180 in the past few months, courtesy of me doing the inner work to become a better person.
I don't tolerate shit anymore. So I don't meet or attract guys who are a mess, who bring "stuff to tolerate" to the table.
The ones who aren't stable…I have no attraction to anymore. Even if they're physically good-looking.
Well, recently I met a guy whom I was instantly attracted to. He has all the qualities I'm looking for, and is bringing out my best without even trying. On our first date, we met at a coffee shop, had a great talk, then walked over to a nearby taco joint. It had the most beautiful and exquisitely flavored tacos I've ever seen and tasted. (Move over, Chipotle!)
After he kissed me, sparks flying, I told him, "Oh man, I'm in trouble."
It was one of those moments where you know you've just tapped into a gold mine that will change your life.
Date #2…we had an amazing dinner at ChoLon, one of the top restaurants in Denver, created by a world famous chef. My date picked that out! (Great choice!)
See pics of our food below.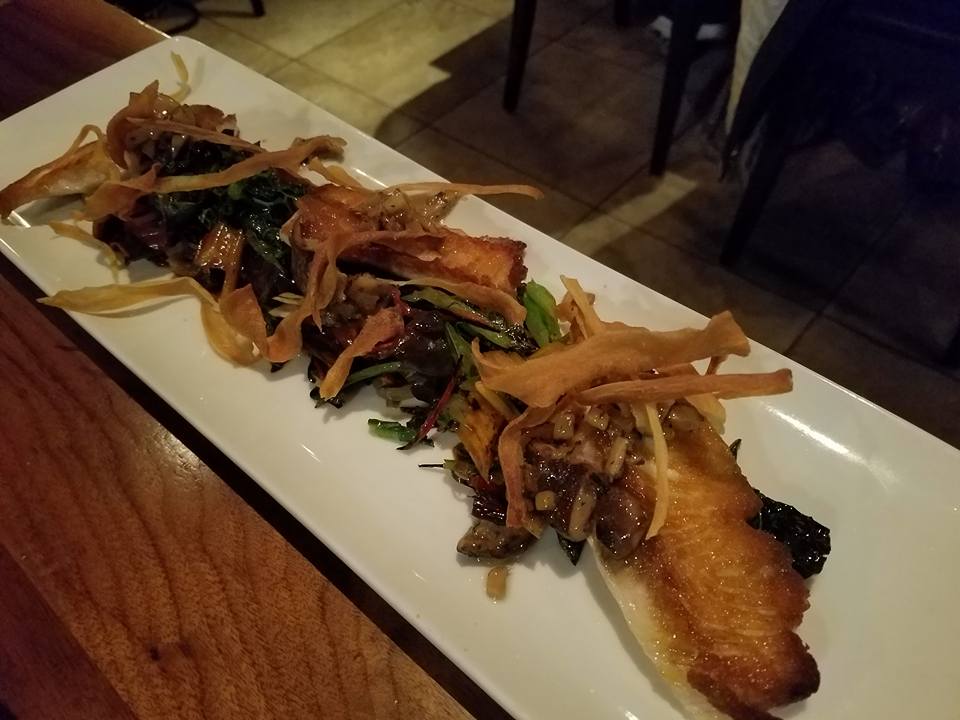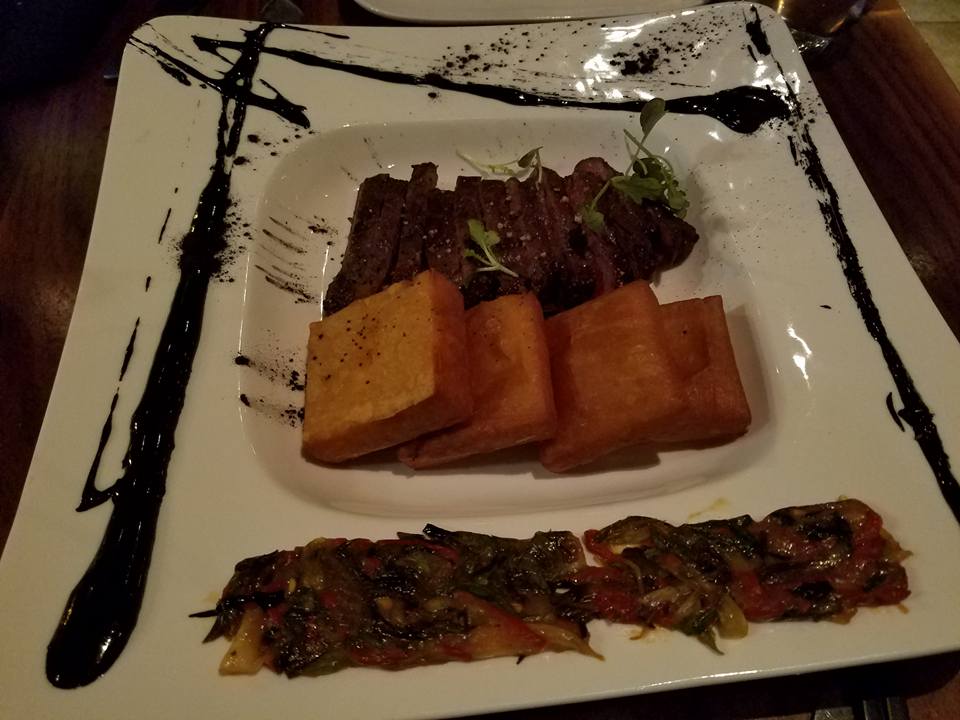 I love artful, beautiful food!…and of course, always have to snap a pic before devouring it. I was having a total mouthgasm while eating it!
After dinner, we walked a coupled blocks to Beta Night Club (I'm getting really stellar at walking in my stiletto heels…thank you, heels dance class).
We danced for a while. Even though he's not a dancer, he was totally up for dancing with me.
When it got too hot and stuffy, we went outside and talked for a while. We maxed out on loving PDA (physical displays of affection)…and someone came up to us and said "You guys win the blue ribbon award for cutest couple of the night."
Aww!
I savored and appreciated every moment with this new man. Thanks to my training, studying, and relationship coaching, I can now recognize a quality man when I see him. I can now discern whether someone is truly relationship-ready or not. I wasn't able to make that discernment before. (I'm still kinda learning how to do that from a business perspective — being able to discern whether someone truly wants to grow, or if they're just a tire-kicker content with the status quo.)
Unlike past boyfriends, there was nothing pressure-y about any of our dates…there was no manipulation. Everything was energetically clean.
Towards the end of the date, he asked, slightly bashful and shy, "Will you be mine?"
It was so romantic!
And it just keeps getting better with each date.
Each "bad date" that I had with someone who WASN'T a perfect fit brought me one step closer to finding the perfect fit.
Even great dates with good-looking guys who WEREN'T relationship-ready…I decided to pass on a second date with them, so that I could have more energy to focus on finding the perfect fit.
And honestly, this kind of "perfect fit" is what you're probably looking for when it comes to finding potential customers.
You want the people who love your products, buy them over and over again, and tell their loved ones about them. They don't complain, they don't waste your time with dumb shit, and they too are energetically clean.
In order to find those people — you have to be yourself, be 100% real, be IMPERFECT but ruthless at delivering a great product, use anti-marketing to communicate well…and quickly let go of anything that's not a perfect fit (even if that means deleting complainers off your database).
I believe wholeheartedly in the "perfect fit."
When something is NOT a perfect fit, you feel it like a rock stuck in your shoe as you're trying to walk. Yeah, you could tolerate it for a while…but why would you want to keep it there long-term?!?
If you're reading this, I guarantee there's a "perfect fit" type of person who would benefit from buying and using your products. And there's thousands, if not millions of them out there.
YOU don't have to be "perfect" to serve them…it's not about a dysfunctional pursuit of perfectionism. Rather, it's about finding energetically clean people who will allow you to be human (i.e., imperfect) — because they allow THEMSELVES to be human. And they value what you're selling.
The right people will "get you," and they'll love your products — even if they weren't perfectly delivered or perfectly anti-marketed.
As for the guy I met? He's not perfect, and neither am I. But we seem to be a damn perfect fit for each other so far. I look forward to seeing how this plays out.
(I have all the past imperfect fits to contrast it against.)
Here's to creating imperfect anti-marketing that attracts perfect fit customers,
Michelle