I just had my 16-yr-old car repainted from blue to black, and got a huge spoiler installed!
Why? Cause I always thought those black Honda Civics from "Fast and Furious" were cool as fuck.
Now my car kinda looks like that. (See pic below! It's not fast though. Lol!)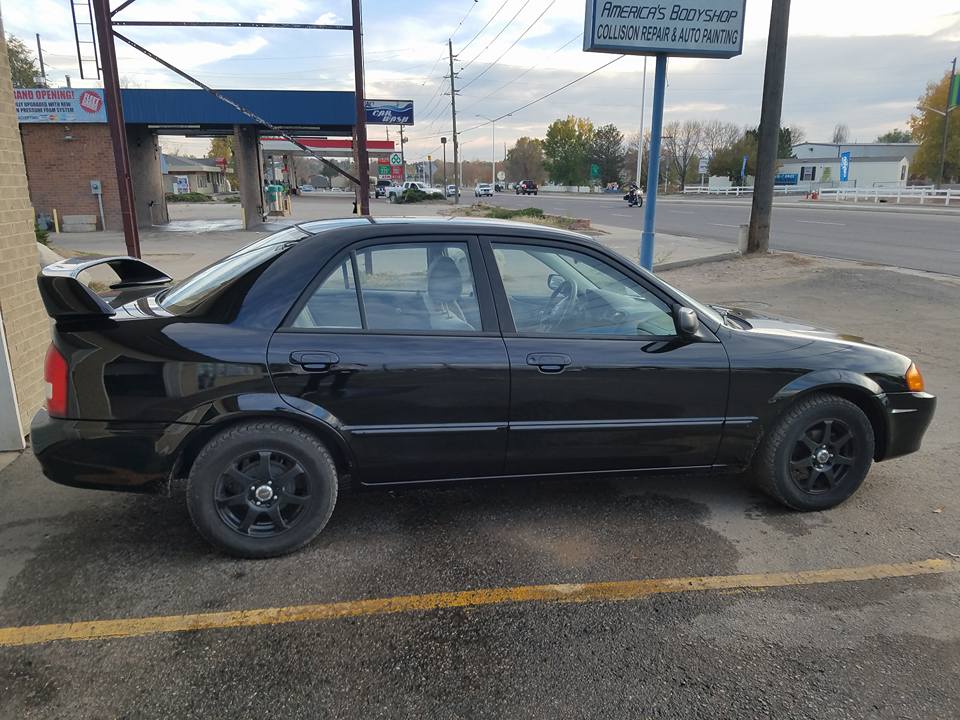 This leads me into the topic of today's post…
Do you know why people buy your products?
People buy products for a variety of reasons. (In my case, I'm often motivated by 'loving' something and finding it beautiful and fun!) However, there's usually one primary reason why people buy your products.
Often it's closely tied to the reason why you started your business in the first place.
Why did you start your business? = The answer is closely tied to why people buy from you today.
Clarity about why people buy from you breeds sales.
When I set out to have my car repainted, I hired an auto body shop that promises to make customers "fall in love with their car all over again." That's the exact language they use. I thought that was unique and hadn't heard anyone say that before.
Right away, I was sold. I already loved my car, and now I love it even more with the new color and big ass spoiler. (Plus, all the previous chips and dents are gone!)
Meanwhile, I continually ignore people who insist that I should upgrade to a "new" car so that I can boost my image. F a bunch of that.
Do you know why people buy from you, as opposed to someone selling a similar product?
When you can articulate WHY people buy from you, you can begin selling more products fast.

How?…By infusing this big "why" into your website, your email newsletter, your ads, your blog articles, your YouTube videos, and anything else you can think of.
It works!
Talk soon,